2019 camp will be our third annual team camp in Portland.
Head instructors from Workshop NYC, Workshop Honololu, Workshop PDX , and their teams coming together for four days of comprehensive instruction and training, and hanging out.
Friends from other teams are welcome to come train with us.
Workshop training camps have become a quarterly opportunity for coaches and disparate teams to train together, compare curriculums and techniques, and continue to help each other develop our unique style of jiu jitsu.  Students frequently comment on the stark differences between coaches, particularly noticing that thought the problems we are solving are the same, as we all have different conceptual insights, we have very different motives and techniques for how we solve the problems. The contrast of how we all problem solve is one of the greatest takeaways from the camp.  This regular exposure to each other and the structured feedback at the camps is very much a catalyst for the future development of our games.
Portland's premier jiu jitsu training facility, Renzo Gracie Academy PDX.
Located centrally in Portland Oregon this location offers food, drinks, and many more local attractions within walking distance of the gym.
the people behind the camp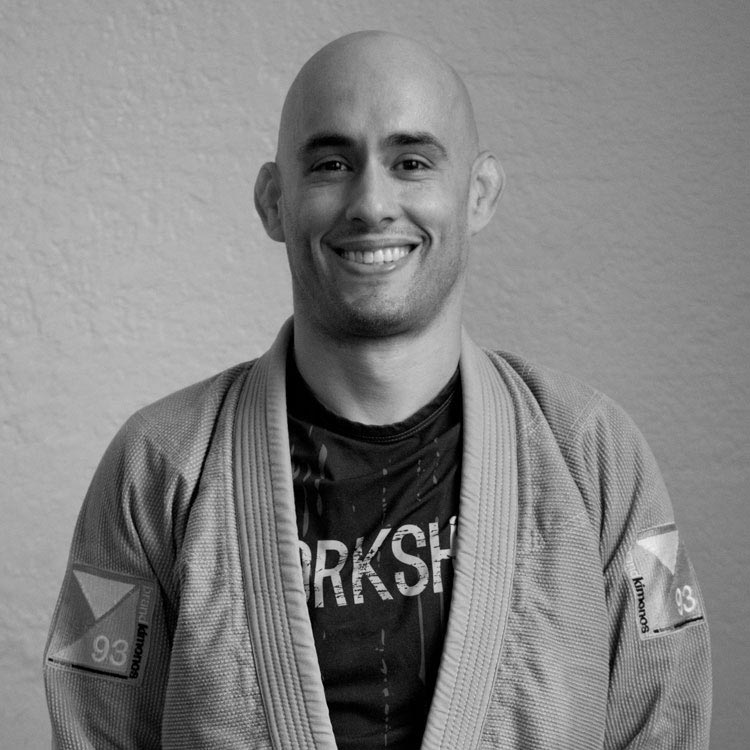 Aaron Milam
3rd degree black belt Head Coach, Renzo Gracie Academy PDX / Workshop PDX
Aaron Milam began training under Carlson Gracie black belt Rey Diogo in 2000, under whom he earned his purple belt. Upon moving to New York in 2006, he began training under John Danaher and team Renzo Gracie. In February 2008 Aaron was awarded his black belt. Aaron also holds a brown belt in Judo under Roy Kawaji.
During his years of training he has competed in Brazilian Jiu Jitsu, Judo, and submission grappling, regionally and internationally.
Aaron holds a Bachelors and Masters degree in philosophy.
Workshop Jiu Jitsu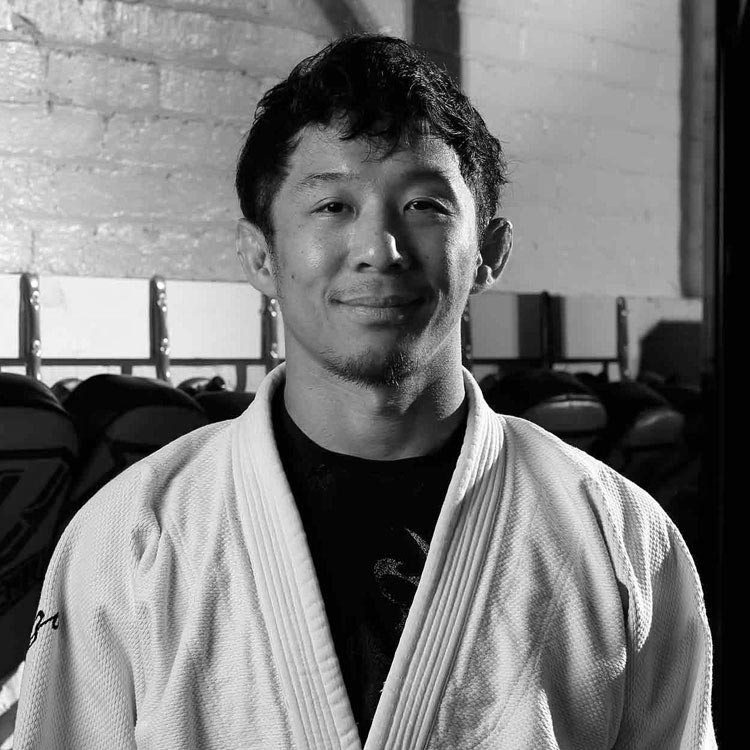 Jin Yung
2nd degree black belt Head Coach – Workshop NYC
Jin began training at the Renzo Gracie Academy after moving to New York for university. He has competed at the national and international levels in Brazilian Jiu Jitsu. He is a Black Belt under Renzo Gracie / John Danaher.
Jin has wrestled under the instruction of Hamid Kermanshah, NYAC wrestling coach and still practices with Mike Torriero, head coach of the Renzo Gracie Wrestling team. He has also spent time training Judo at the NYAC Dojo, studying with Teimoc Johnston Ono. Jin has also boxed since prior to moving to New York.
Additionally, Jin has coached and cornered fighters from the amateur to professional levels in MMA.
He holds a Bachelors degree in Business Management and a Masters degree in Education.
Workshop Jiu Jitsu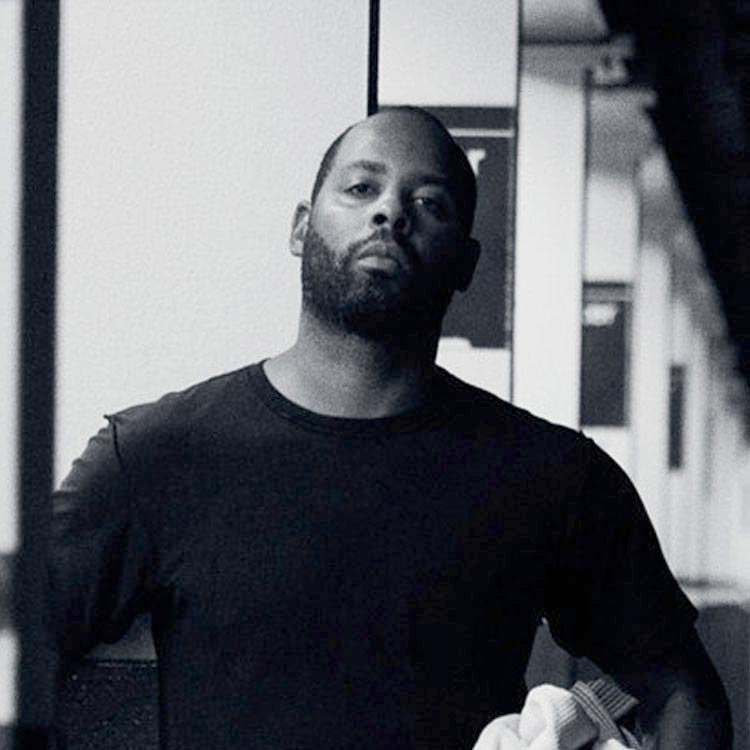 Larry Hope
Head Coach – Workshop Honolulu
Larry Hope is a Brazilian Jiu-Jitsu black belt under Aaron Milam and Jin Yung. After training in NYC for years and receiving a black belt, he relocated to Honolulu, HI. He is dedicated to opening the minds of BJJ players in Hawaii to the infinite potential ways of playing and fostering a deeper understanding of manipulating a resisting body.
As a teacher of bjj, he guides his students to focus more on concepts rather than techniques, and he encourages them to make aesthetic decisions when constructing their own game, so that each student's game is an outgrowth of his own or her own personality. He believes, ideally, our jiu-jitsu is an outgrowth of our personalities – he tries to foster that relationship in his students.
Prior to his bjj career Larry played soccer, played basketball, studied law, studied psychiatry and studied philosophy – all of which are key to how his jiu-jitsu has grown. By design, he has never competed in a bjj tournament. His unique background and lack of tournament play has given him a distinct outlook on bjj and distinct movements within in his bjj. He specializes in half guard play, truck play, wrist control, kimuras and back takes.
Workshop Jiu Jitsu
Special Guest Instructors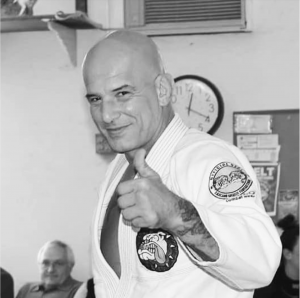 Rey Diogo
5th degree black belt, head Coach – Rey Diogo Jiu Jitsu, Los Angeles
Ricardo Rey Diogo was born on the 22nd of June,1965 in Rio de Janeiro, Brazil and he grew up in the Tijuca burg of the city. Ricardo Diogo trained judo for a short while as a child, before he started doing basketball at school. Through his basketball training buddies, Diogo heard about the Gracie family and their achievements in jiu jitsu, some time after Rey first heard about the Gracie family, he went to a cock fighting event where he met Carlson Gracie (who was a huge cock fighting fan). After he got to know Carlson, he was invited to come and train at the Carlson Gracie Academy, Ricardo Diogo was 19 years old at the time.
Rey Diogo became part of the famous Carlson Gracie team sharing the mats with champions such as Ricardo De La Riva, Amaury Bitetti, Ricardo Liborio and many others. He received all his belts by Master Carlson Gracie, including his black belt which came in 1997. Carlson also gave Diogo all his black belt degrees up to his 4th degree.
Rey Diogo is Aaron's first Jiu Jitsu instructor, having given him his blue and purple belt, and when John Danaher gave Aaron his black, Rey asked Aaron to come to LA so that he could tie it on him as well.
Workshop Jiu Jitsu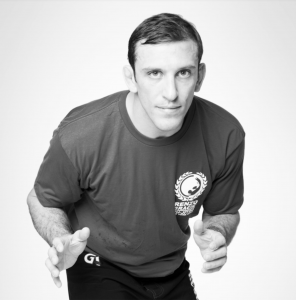 Mike Torreiro
Head Wrestling Coach – Renzo Gracie Academy NYC
Mike Torriero comes to us with a great deal of coaching experience.
From September 2009-May 2013, he served as the Program Director at Beat the Streets Wrestling, a non-profit organization devoted to helping expand and develop the sport of wrestling in New York City's five boroughs, particularly in the public school system.
Torriero founded Journey Wrestling in September 2005, where he coached multiple high school state champions, All-Americans and college standouts in the tri-state area. A 2005 graduate of NCAA Division I West Virginia University with a Bachelor of Science degree in physical education, Torriero was a captain and starter for the Mountaineers' wrestling team. He qualified for the NCAA Division I Championships in 2004 and was an All-Eastern Wrestling League performer.
A native of Sound Beach, NY, Torriero resides in the Williamsburg section of Brooklyn, NY.
He is the head wrestling coach at Renzo Gracie Academy NYC.
Workshop Jiu Jitsu
the cool stuff you can do while you are here
See some of the recent photos of recent camps
we would love to hear from you
Location and Directions
This year's camp will be held in Portland Oregon.
Located in the historic Mississippi Ave. district at Renzo Gracie Academy Portland.
833 N Shaver St.
Portland Oregon 97227
Still have questions?
Contact us and we'll be glad to answer the best we can. Just use the form to the right.
If you are current student of Workshop Jiu Jitsu student from New York, Portland, or Honolulu, or an affiliate,  please contact us via this form for a discount code.
Seminars will be offered in both gi and no gi, and organized by each instructor.
*** The posted schedule is accurate  ***
***We will update the remaining instructors soon***
**In addition to the seminars, all camp attendees are welcome to attend all classes regularly held at the gym.**
Thursday
Friday
Saturday
Sunday
9:00am
Open Mat
Open Mat
Open Mat
Open Mat
10:00am
Larry Hope
Basic Truck and truck defense
No Gi

Mike Torreiro seminar
No Gi
Jin Yung Seminar
Gi
Rey Diogo Seminar
Gi
11:00am
Larry Hope
Basic Truck and truck defense
No Gi
Mike Torreiro seminar
No Gi
Jin Yung Seminar
Gi
Rey Diogo Seminar
Gi
12:00pm
Open Mat
Open Mat
Open Mat
Open Mat
1:00pm
Lunch
Lunch
Lunch
Open Mat
2:00pm
Lunch
Lunch
Lunch
Open Mat
3:00pm
Aaron Milam
Figure four grips varieties
No Gi
Jin Yung Seminar
Gi
Larry Hope
Advanced Truck setups and countering
No Gi
4:00pm
Aaron Milam
Figure four grip varieties
No Gi
Jin Yung Seminar
Gi
Larry Hope
Advanced Truck setups and countering
No Gi
5:00pm
Open Mat
Open Mat
Open Mat
6:00pm
Regular evening classes
Regular evening classes
Camp party and pig roast
7:00pm
Regular evening classes
Regular evening classes
Camp party and pig roast
8:00pm
Camp party and pig roast
EVERYONE WELCOME
Workshop Jiu Jitsu / RGA • PDX takes pride in building a friendly school to school relationships within the jiu jitsu community. Enrollment in Workshop seminars will be open to the public: all schools, all belts, at a variety of price points.
Team members in attendance will have access to all video footage in our Workshop technique library, an online recorded database of past seminars and instruction from all of our instructors. Select video footage may also be made available to the public via subscription.
Entire Camp Price $250.00
Camp price of $250.00 includes all regularly scheduled classes at RGA PDX as well as all special seminars.